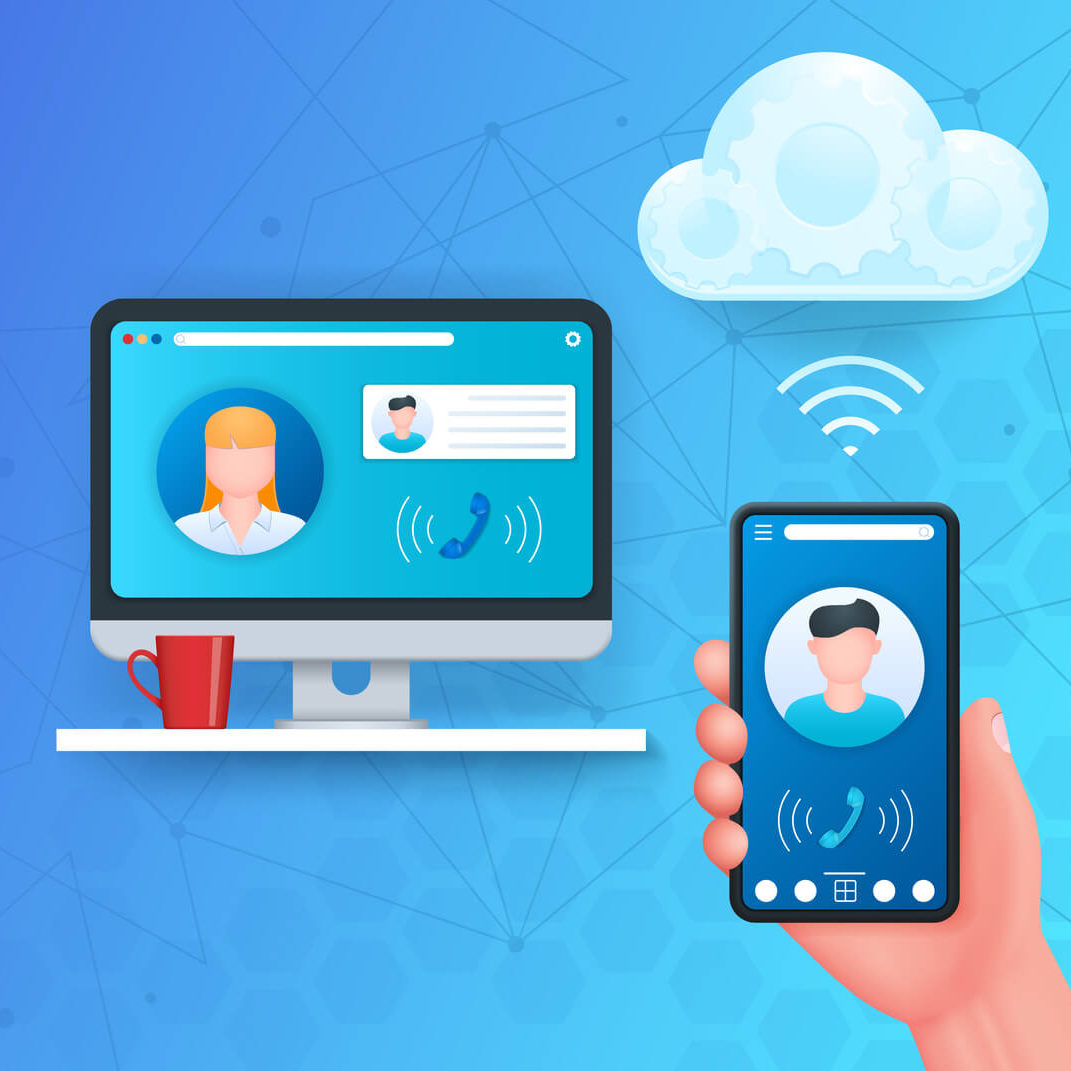 Are outdated phone systems costing your business time and money?
When your business is working with legacy communication systems you pay more for less. Outdated systems cost more in terms of fees, maintenance, and management. They also create unnecessary communication bottlenecks that hurt employee productivity and make your organization look like it's not operating like a modern company.
VoIP Solutions Modernize Your Communications
Whether you're a small to mid-sized business or enterprise operation your onsite and remote teams need seamless collaboration. Voice over Internet Protocol (VoIP) phone systems enable voice call transmission over the internet or an IP network. They allow for call routing flexibility, eliminate the cost of traditional long distance calls, scale with ease, and easily integrate with a wide selection of other applications like your customer relationship management (CRM) software, email clients, and productivity tools.
Streamline Your Communications
VoIP phone systems provide businesses with a flexible and cost-effective alternative to traditional phone systems and support modern communication needs.

Stay Connected with State-of-the-art Communication Solutions
Cloud Based Infrastructure
Leverage the power of the cloud for reliable and flexible communication.
Voice over IP (VoIP) Technology
Transmit voice calls over the internet, ensuring crystal-clear audio quality.
Access communication features from smartphones, tablets, and computers.
Mobile & Desktop Applications
Integrate voice, video, messaging, and collaboration tools into a single platform.
Auto-attendant and Call Routing
Efficiently handle incoming calls with customized greetings and smart call routing.
Call Analytics & Reporting
Gain insights into call metrics, patterns, and trends for better decision-making.
Seamlessly integrate with existing business applications such as CRM and helpdesk systems.
Why Partner with Advance Communications for your VoIP Phone Systems?
Ready to modernize your phone systems?